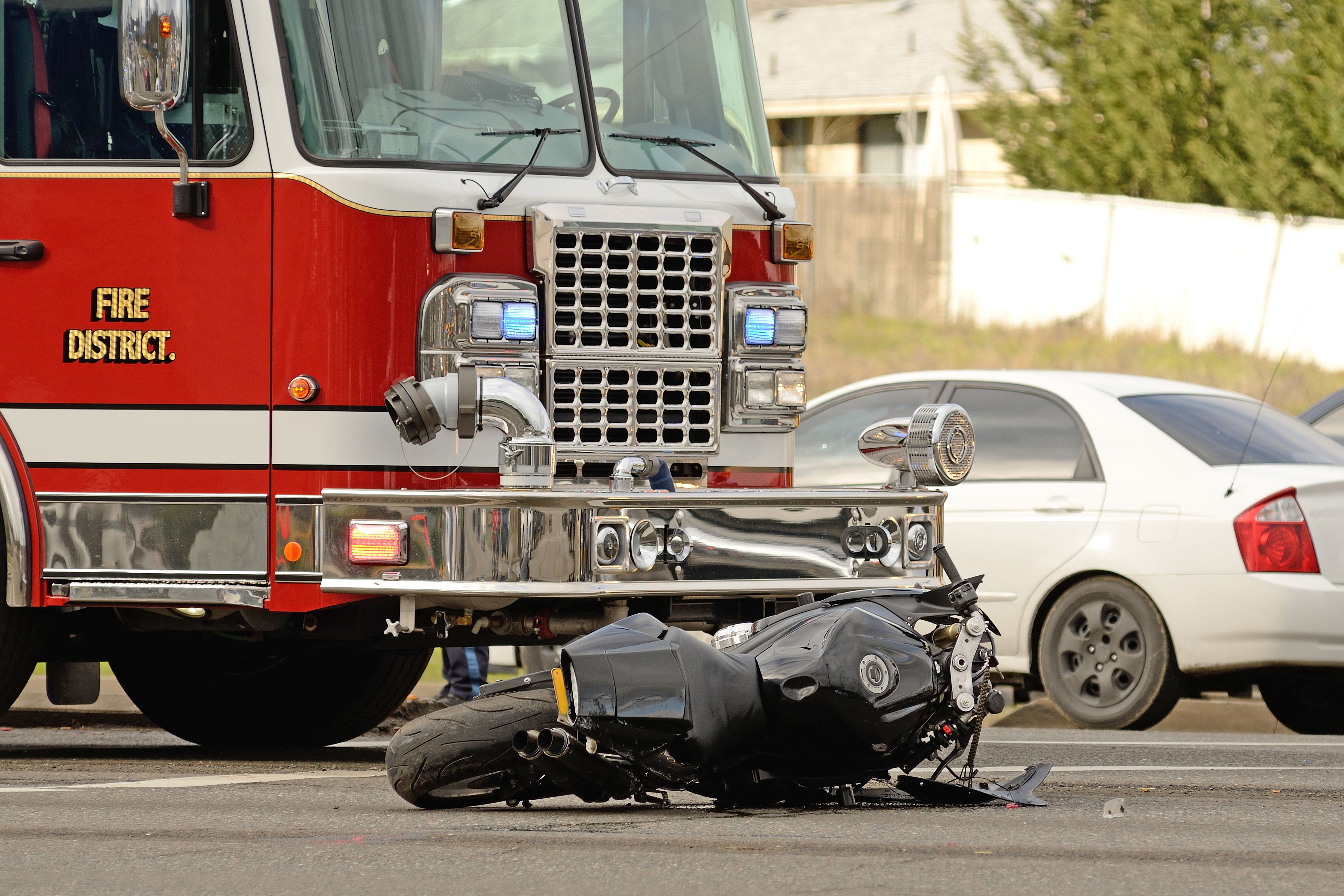 Those who love to ride often say there are few things that compare to the feeling of traveling the open road on a motorcycle. With proper training and precautions, many motorcyclists are able to enjoy the freedom of riding, while avoiding the inherent risk of motorcycle accidents and injuries.
Unfortunately, it is impossible to control everything, and motorcycle accidents take place at a startling rate. When they do occur, motorcycle accident injuries can be catastrophic or deadly. Here, Walnut Creek, CA, accident attorney Scott Sumner goes over the most common causes of fatal motorcycle accidents.
Left-hand Turn Accidents
Many automobile accidents take place in intersections, and a great deal of those involve left-hand turns. Left-hand turn accidents are a risk for motorcyclists because motorcycles are smaller and may not be easily seen by other drivers, especially if they don't take appropriate caution to thoroughly check traffic before making their turn. Even if drivers do see a motorcycle approaching, they often fail to properly estimate their speed, and may still turn out in front of them.
A motorcyclist can be thrown from the bike during this type of collision, which can result in catastrophic or deadly injuries.
Head-on Collisions
Head-on collisions are some of the deadliest types of accidents for any driver, but the risk is even worse for a motorcyclist. Motorcycle riders have little more than a helmet and some protective clothing to keep them safe in an accident. This is simply not enough to prevent the catastrophic or deadly injuries that are likely to result from a head-on accident with a moving vehicle.
Speeding
Speeding increases the risk of an accident by making it more difficult to control a vehicle, but it also increases the severity of an accident by increasing the force of the collision. The faster that a vehicle is traveling when it strikes something, the greater impact that it will create. Again, without the protections that are provided by a car, a motorcyclist is at a higher risk of suffering fatal injuries in an accident that involves speeding.
Lane Sharing
California is one of the few states that does not explicitly prohibit or condone lane sharing. Also known as lane splitting, this action describes a motorcyclist riding between two lanes of traffic, rather than traveling within a marked lane.
Even though this isn't against the law in California, our Walnut Creek clients still need to take proper precautions. Motorcyclists who are lane splitting can be missed by other drivers, and they are at higher risk of being struck when another vehicle changes lanes.
Road Hazards
Like any other area, the roads of Walnut Creek are susceptible to wear, tear, and other damage or hazards. Road hazards like pot holes, oil slicks, or loose gravel aren't as big a deal for drivers operating a car or truck, but these hazards can lead to a serious accident for a motorcyclist.
Motorcycles are not as stable as four-wheel vehicles, and they can be thrown off balance by unseen hazards, especially if they are traveling at high speeds. Motorcyclists need to be especially cautious to slow down, be aware, and avoid road hazards that could lead to a fatal accident.
Learn More
If you have lost a loved one in a motorcycle accident that was caused by the reckless or negligent actions of another person or party, you have a legal right to seek compensation for damages. To learn how attorney Scott Sumner can be of assistance in getting the justice you are due, contact us at your earliest convenience or call 925-278-6170 to schedule a personal consultation.